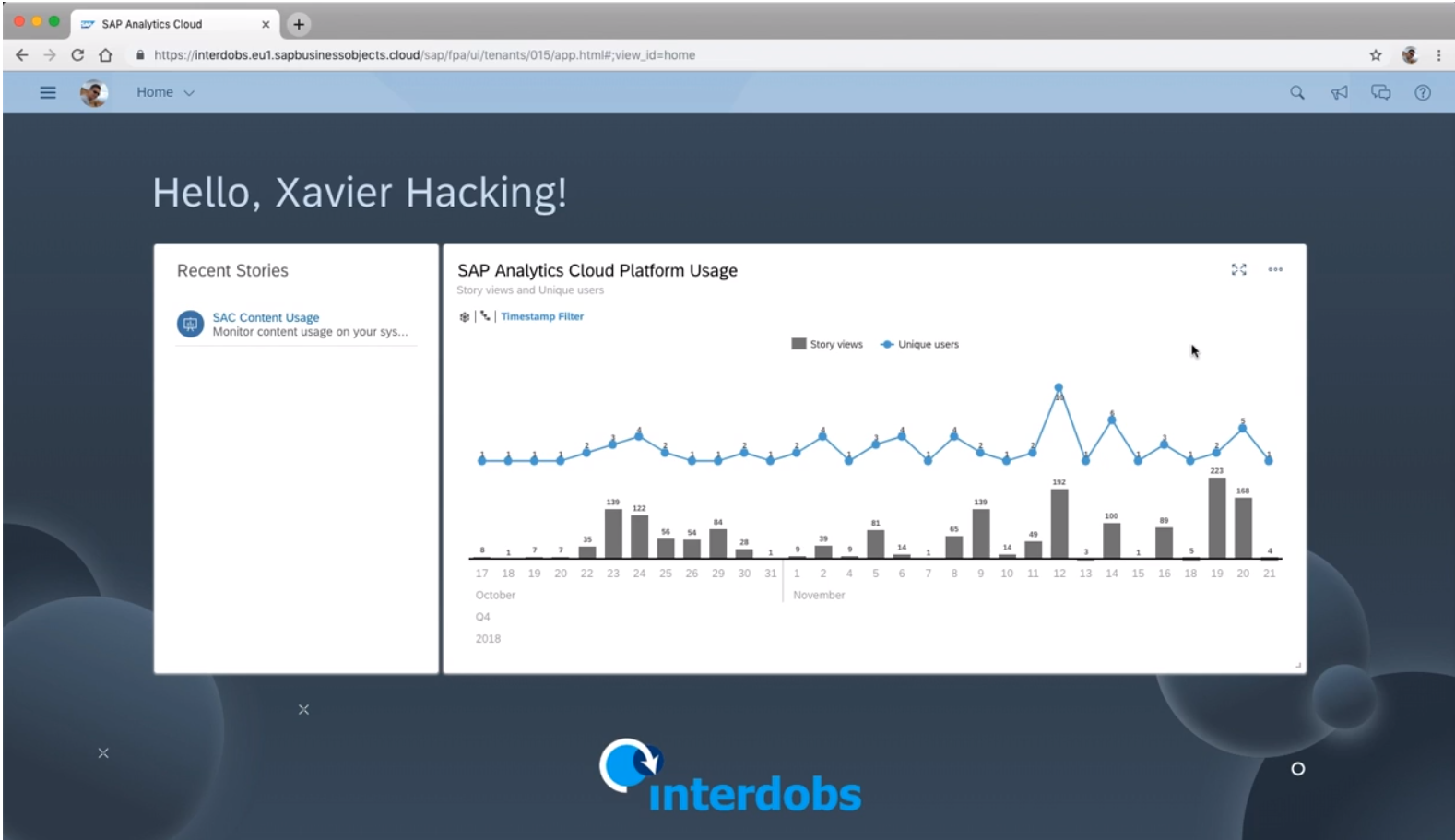 Er vinden enorm veel ontwikkelingen plaats rondom SAP Analytics Cloud: Vrijwel iedere twee weken wordt er nieuwe functionaliteit aan de tool toegevoegd en verbetert de integratie met back-end systemen als bijvoorbeeld SAP HANA en SAP BW. Dat er niet alleen aan de gebruikers van SAP Analytics Cloud wordt gedacht, maar ook aan de beheerders van de omgeving, blijkt uit de recente update 2018.17.
Sinds deze release is het mogelijk om direct in SAP Analytics Cloud via stories over de gebruikersdata van de omgeving te rapporteren. Hiermee kan bijvoorbeeld duidelijk gemaakt worden welke stories veel gebruikt worden, door wie en wanneer. Ook kunnen ongebruikte objecten (bijvoorbeeld modellen) hiermee eenvoudig opgespoord worden. Veel van deze data was in principe eerder ook al voorhanden, maar vereiste steeds een handmatige export naar een CSV-bestand en enkele bewerkingen voordat ze gebruikt kon worden. Niet erg praktisch als je op dagbasis het gebruik van het platform wilt volgen.
Naast data over gebruikersacties kunnen we na deze update ook rapporteren over data die inzicht geeft in de inrichting van het platform. We kunnen nu bijvoorbeeld stories bouwen die meer informatie geven over gebruikersaccounts, zoals tot welke rollen en teams ze behoren. Zo kan in één overzicht duidelijk gemaakt worden of iemand te veel of te weinig toegang heeft.
Hoe je deze functionaliteit kunt activeren en toepassen laat ik in de volgende video zien.