Challenging performance in SAP Data Warehouse Cloud? Persist your views!
With all the continuous updates being done within SAP Data Warehouse Cloud (DWC) sometimes some of the bigger updates are hidden under the radar. One of the biggest features that came to SAP DWC recently is the ability to persist views! With this new feature a box of new possibilities opened up, which we will highlight in this blog.
Persisting? What?
SAP DWC was a largely virtual data warehouse in the cloud during its first phase of existence. The only possibilities to load data into the data warehouse itself was either by uploading a flatfile or pushing data straight into the underlying HANA database via 3rd party tools (i.e. SAP CPI, DBeaver). With the new feature that has been delivered by SAP it is now also possible to persist in other and more useful ways. Plus it was made really easy!
Persisting a view
Persisting a view has been made really simple. In the view there is now the option to "Load New Snapshot". When this option is clicked SAP DWC automatically creates a HANA table on the database with the same data structure as the (SQL) view.  When the table is created DWC continuous with loading the data and persist it.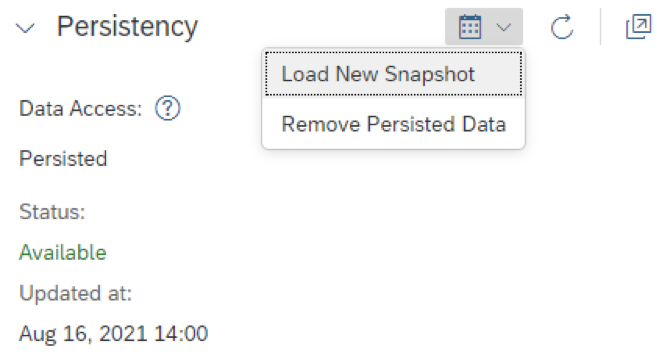 Schedule persisting
In the Data Integration Monitor we now find the tab "View Persistency Monitor". Here we can find the views that were previously made persistent. In the tab some details are shown about the last time that a particular view was persisted and what the used in-memory and disk size are.
In the "Persistency Monitor"  we also have the possibility to create a schedule for updating a persisted view with new data (load a new snapshot). A schedule can be repeated every hour, every day, every week or monthly. It is also possible to create a schedule that automatically start or stops at a certain data and time.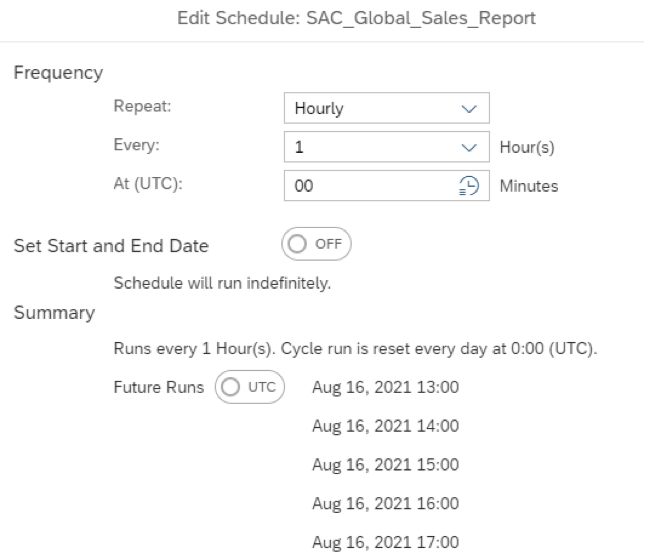 Dataflows
It is now also possible to persist dataflows. This can be useful when you want to add extra logic before persisting a view. With dataflows it now has become an option to create certain historic trend snapshots of data that was previously was only available "live".