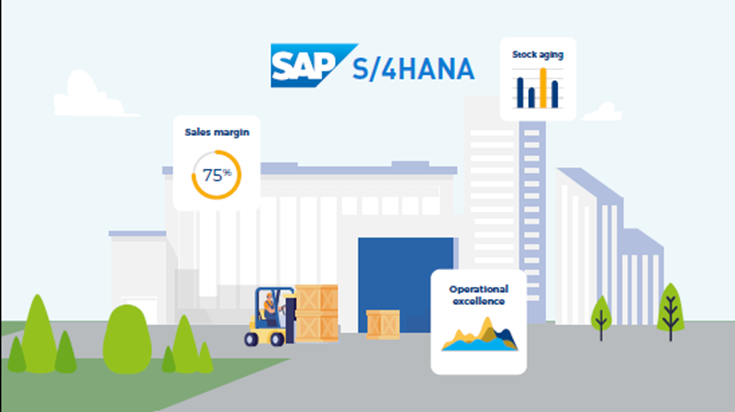 Data Warehouse Edge
Taking the right decisions and actions based on your own KPIs to make your organization more efficient and productive? This is possible with the help of Data Warehouse Edge, based on the SAP Business Technology Platform.
Do you work with SAP S/4HANA and are you missing the required data to take quick decisions and perform actions to make your organization more efficient and productive? Do you want a solution that allows you to display data from SAP S/4HANA and external sources, such as Excel, in one dashboard?
Data Warehouse Edge helps you improve decision-making in finance, trade, and operations through real-time visibility of data through custom dashboards in SAP Analytics Cloud.
Benefits Data Warehouse Edge
Create your own dashboards, so that important KPIs, such as quick and current ratios, working capital, operating cash flow, EBITDA, Return on Equity and more, are visible in a single dashboard.
Insight into the financial situation of your organization at a glance
Discover trends and make predictions based on real-time data from production, finance and logistics departments.
From high-level KPIs, delve into underlying data in Excel via the Analysis for Office plug-in.
No more hassle with multiple datasets floating through the organization at the same time.
Very affordable. It is up to 50% cheaper than the prices of existing data warehouses.
Take your data and your organization to the next level with Data Warehouse Edge. Request a live demo of Quinso and Interdobs now.
Yanmar Marine International: "The unique thing about Data Warehouse Edge is that the dashboards are completely based on our own KPIs with combined data from SAP S/4HANA and Excel."