sitNL is coming to town!
It has been a while, but sitNL is back! The world has had challenging times, we need a brake. So we have good news, we've managed again to have an on-premise event and it will take place in just 5 days time!
With close to 20 sessions, we are proud we did it again. Our BI track is jam-packed with BI goodness, covering SAP and non SAP technologies.
Please find a sneak preview below (full agenda will be up at the sitNL website the coming days):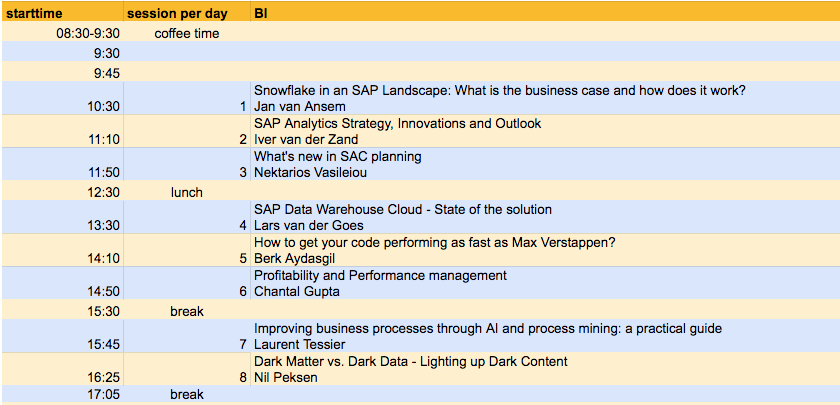 Hope to see you next saturday!
Final notes:
Please visit sitnl.nl for more info on registering yourself as participant via meetup. Best kept secret, registration is still up ;-).
If you (still) didn't hear about Inside Track events, you can visit SAP Inside Track page to get information about it and also see all past community events. It is basically a local non-profit community event organized by community members to share their knowledge. It is also a good place to network for people working in the same ecosystem.
You can follow the updates on social media and share your excitement with hashtag #sitNL
To get an idea how previous events were like: youtube sitNL
All the sessions will be in English.